by: BRIANNA SHEA [email protected]

Penn State has been rocked by a large number of sexual assault reports since the Jerry Sandusky scandal broke in November 2011. The college has taken initiatives to address this issue, offering services to those affected by sexual violence.
According to The Daily Collegian, President Eric Barron created the Task Force on Sexual Assault and Harassment in July 2014. The task force was asked to make recommendations to wipe out sexual violence.
On January 29, 2015, the task force presented a list of 18 recommendations, including hiring a full-time Title IX coordinator and creating an office to handle Title IX violations. Title IX is a federal law that prohibits sex discrimination in education. Eleven of the 18 recommendations are set to be handled by the office tasked with investigating these violations.
According to news.psu.edu, Barron accepted the entire list of recommendations on February 17, 2015.
Penn State and the State College community offer an array of existing services to help survivors.

Counseling and Psychological Services (CAPS), located in the Student Health Center, is a safe place to go for help. CAPS provides counseling, intervention and a support group solely for sexual assault survivors.
"CAPS counselors work with
said. "During the fall semesters of
2013 and 2014 there were 85 students each semester coming in related to sexual assault. Some of these assaults happened in high school or while students were off campus, but many occurred on campus."
She explained that CAPS counselors can help survivors understand that they're not at fault for the assault, and to develop safety plans and relaxation techniques, noting that each survivor is different and will deal with their experience in his or her own way. Knapp said family and friends can also help survivors.
"Listening, believing and supporting the survivor in ways the survivor chooses can be powerful in helping a victim recover from the trauma and move to feeling like a survivor," Knapp said. "It's always good to take things a day at a time or even parts of a day in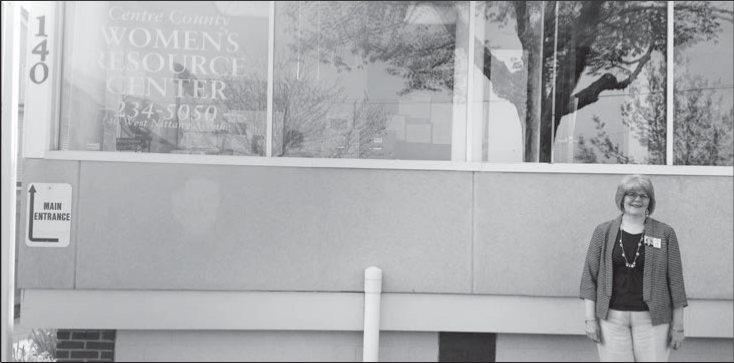 Ann Arde is the director of the Centre County Women's Resource Center. The center is a safe haven for those who have been affected by sexual assault and domestic abuse.
Photo by Breanna Shea for VOICES

students to determine what they think will be helpful," said Mary Anne Knapp, Clinical Worker/Senior Staff Therapist for CAPS. "It really is an individualized holistic approach for each student because the 'stuck points' may be different."
For general counseling services, CAPS charges $15 for each 50 minute session, up to a total of nine sessions. Fees are waived for survivors of sexual assaults, relationship violence, stalking and gender-based bullying.
"The CAPS staff members participate in university and community committees to address sexual assault prevention and intervention," Knapp
order to make recovery more doable." Help is also available at the Center for Women Students, located in 204 Boucke Building, including support for students who have been affected by sexual violence, relationship violence, stalking, harassment, and other issues. "We offer advocacy. We will go with anyone who has been victimized to the police station," CWS Director Peggy Lorah said. "We offer academic advocacy, we talk or email instructors about a student being a victim, and request accommodations." such as "trauma drops," so students can withdraw from classes during recovery without negatively affecting their grade point averages.
Off-campus, women can obtain help at the Centre County Women's Resource Center, including support during police reporting procedures and medical examinations.
To promote healthy sexual relationships, "we talk with classes, R.A. groups, and we work closely with the Center for Women Students," said Ann Arde, director of the Centre County Women's Resource Center
The resource center offers crisis intervention, a domestic violence support group and a sexual violence support group. The domestic violence group focuses on emotional, physical, verbal, mental, and financial abuse. The sexual violence group provides information and an outlet for people to discuss childhood sexual abuse and issues revolving around sexual abuse and violence.
These women have a message for survivors:
"We are here for you. We want to help," Knapp said.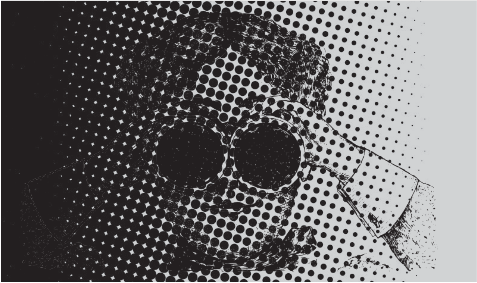 If you or anyone you know has been affected by sexual assault and would like help, please contact:
Police: 911
CAPS: 814-863-0395
Centre County Women's Resource
Center: 814-234-5050
Center for Women Students:
814-863-2027
CAN HELP line: 1-800-643-5432
Brianna Shea is a recent
graduate from Penn State with a
B. A. in print journalism.
LO OK I N G F OR
We're looking for writers to produce well-researched, well-written articles of local interest.

Contact Katherine Watt at: [email protected]