New Leaf Cospace 2012 Benefit Dinner Album New photos by Chantal Plank
Greenmore Gardens honcho - sat at my table, and mentioned growing the greens for the salad. One of the speakers as well.
New Leaf honchos Spud and Eric.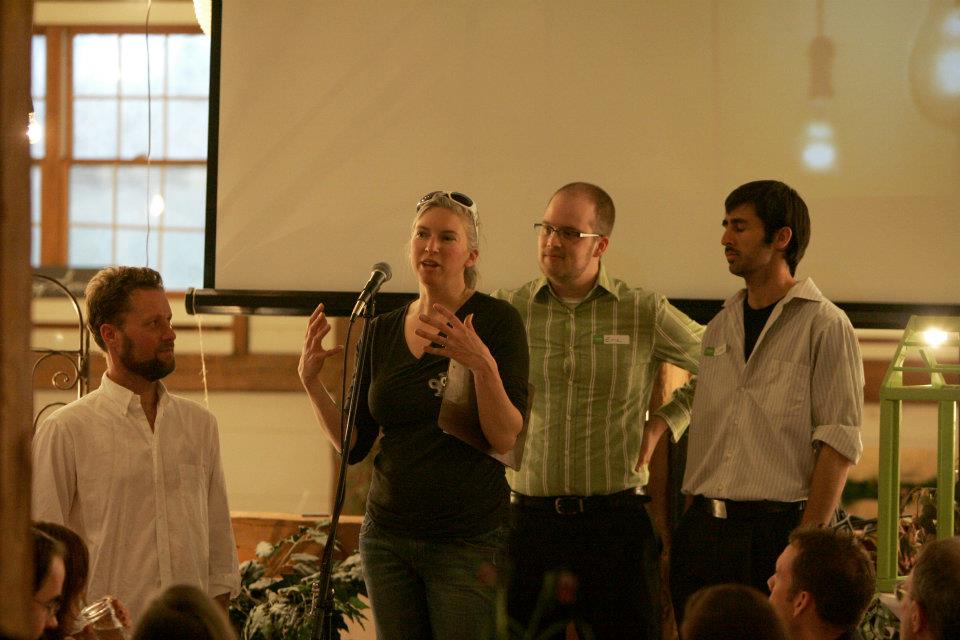 EcoVent honcho Erin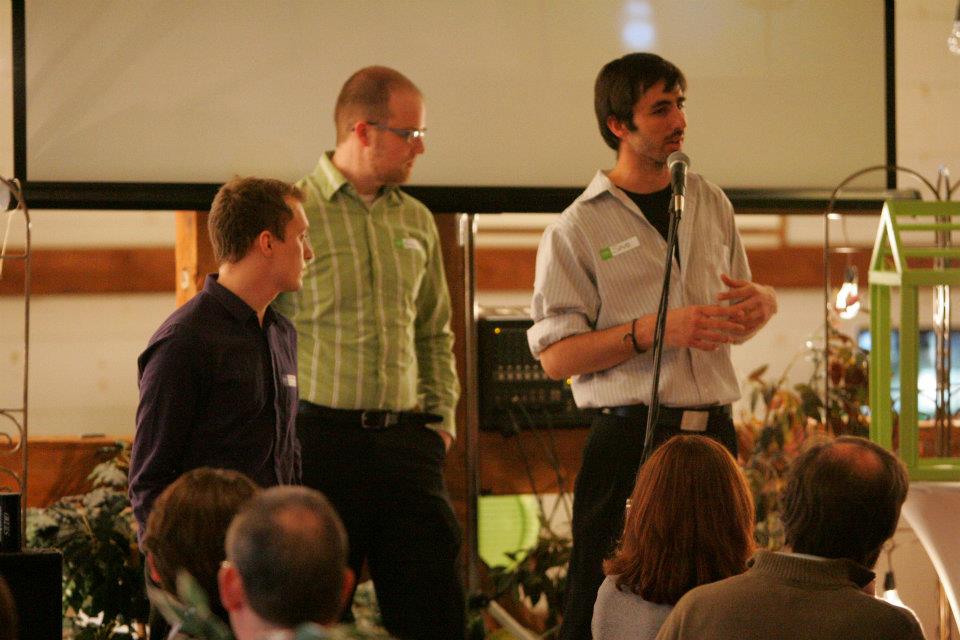 The three main New Leaf guys, Spud, Eric, Christian.
The telesmatic house model. A symbol of community ownership of the project.