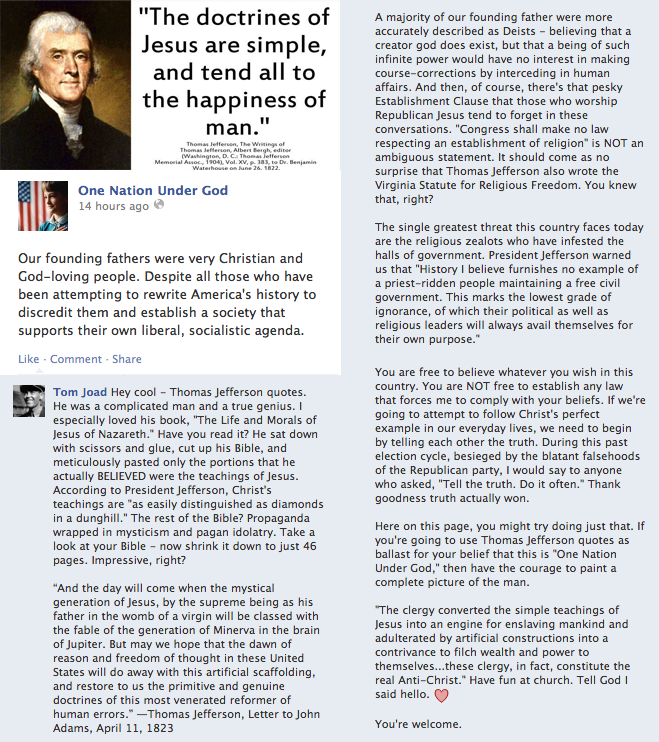 Some Thomas Jefferson quotes on religion, Jesus, and the seperation of church and state.
Related - The Thomas Jefferson Bible - hey where can I get a copy of that?
Well, here's the University of Virginia Jefferson Bible online edition of The Jefferson Bible - The Life and Morals of Jesus
And this is neat, the Smithsonian Jefferson Bible website at the National Museum of American History. A very nice flip-page view of the ACTUAL ORIGINAL Jefferson bible handmade by Thomas Jefferson himself.